COVID-19 Precaution Requirements
Providing quality specialty healthcare while maintaining your safety is a top priority at CNOS.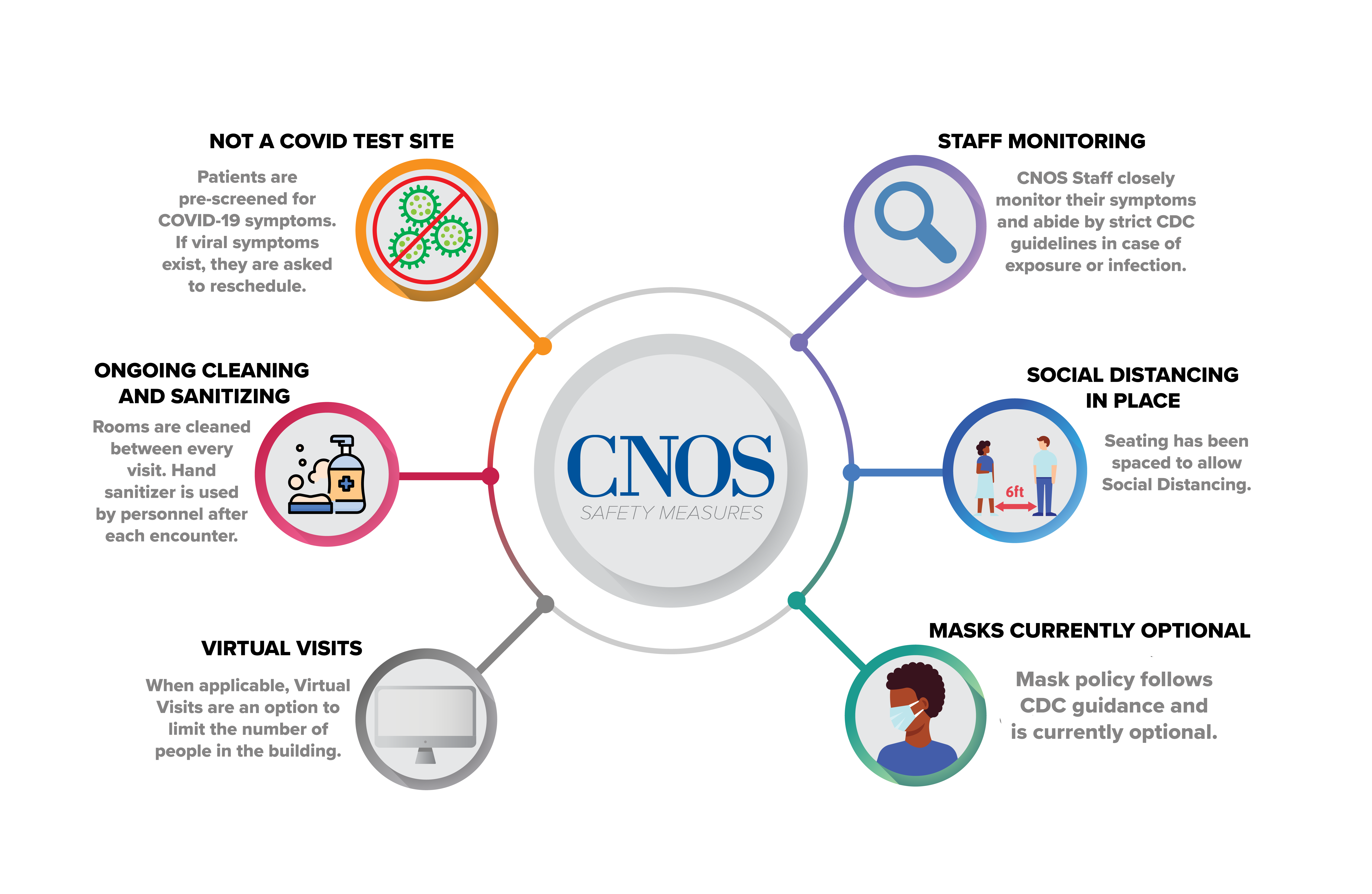 Here are some of the COVID-19 safety measures put in place:

Social Distancing
Masks Policy Follows CDC Guidance and is Currently Required
Online Appointments When Applicable
Ongoing Cleaning & Sanitizing
COVID-19 Symptoms Pre-Screening
Staff Monitoring
REDUCED RISK OF EXPOSURE
Through these safety measures, CNOS has greatly reduced the risk of exposure to coronavirus. However, being exposed to COVID-19 is still possible due to uncontrollable factors. If a patient has knowingly been exposed or potentially exposed while at CNOS, CNOS will notify them within 4 hours of identification. CNOS recommends the patient self-monitor for symptoms and receives a COVID-19 test if/when symptoms occur.
FOLLOWING A POSITIVE TEST RESULT
If a patient is positive for symptoms of COVID-19, CNOS will refer them to their primary care physician and reschedule any appointments. *The patient will be cleared for treatment after 14 days of their positive COVID-19 diagnosis and at least 3 consecutive days free from symptoms. Patients must be able to present documentation of their positive test along with the date the test was performed.

At CNOS, you can move forward with safe treatment options. Request an appointment at a CNOS location near you.

*CNOS may recommend clearance from the patient's primary care physician.